When I was in seventh grade, the only thing I wanted for Christmas was a CD player/boombox. Sixth grade had been the year of the coveted
I.O.U.
sweatshirts... Seventh grade, however, I
needed
a CD player. Everybody else had one and my life would probably end if "Santa" didn't deliver.
Santa
did
deliver, though. I got my CD player. Santa apparently also spoke to my Aunt Janette, who sent me my very first CD's.
Mariah Carey's Unplugged
Toad the Wet Sprocket Walk on the Ocean single
Gloria Estefan's Greatest Hits
I listened to those three CD's over and over and over, until I saved enough money to buy myself a CD: Blind Melon's CD, featuring No Rain.
God, life was good.
I still can sing all the words to Gloria Estefan's Rythym is Gonna Get You and Aunt J is the only reason I know that Mariah Carey's version of I'll Be There was originally done by the Jackson 5. I heard that Toad the Wet Sprocket song on the radio yesterday, which is what reminded me of the first CD's I ever owned.
Do you think the music that a person owns says a lot about that person? I'm not sure what this says about me...
**********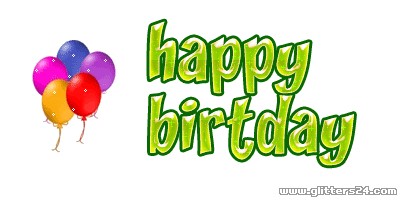 Happy, happy birthday to my love, Dave... He's the greatest person in my life and I can't wait to spend the rest of our birthdays together! 'Appy Bert-day, dere, ah, Bab... Oh, I mean, uh, Dave!